Brenda Ruiz
Real Estate Advisor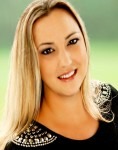 Brenda Ruiz is a licensed Florida real estate agent who is a Florida native and has lived, owned, and invested in Pinellas, Pasco, and Hillsborough County. She resides in Pinella County.  Her experience affords her an in-depth knowledge of the Greater Tampa housing market. Brenda brings excellent problem solving and negotiating skills to the table. She has a hands on approach working with buyers and sellers and always makes herself accessible to her clients.
Brenda is a certified Luxury Home Marketing Specialist 
When not selling real estate, Brenda is typically traveling to different sporting events with her children. She enjoys boating and spending time with her husband and two daughters.